Renay Elle Morris
(New York, USA)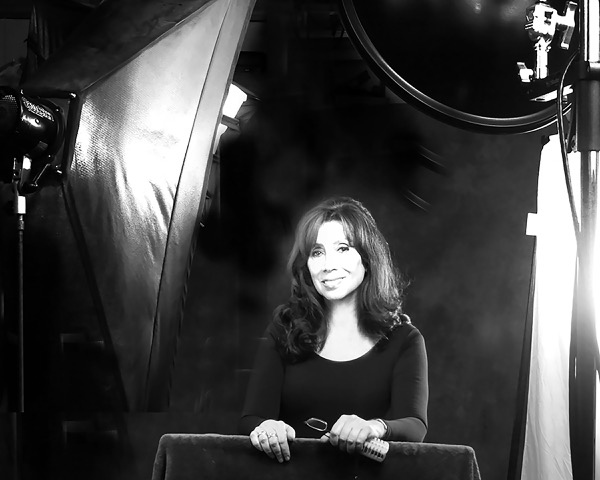 As an internationally recognized writer, award-winning graphic designer, and photographer with expertise in advertising and marketing communications, Renay is a graduate of the prestigious Krannert School of Fine+ Applied Arts at the University of Illinois – Urbana-Champaign, noted for its outstanding Krannert Art Museum (KAM), the second largest general fine art museum in the state of Illinois with a permanent collection of over10,000 works of art. 
Renay's career includes the combination of graphics and photography for use in various mediums. As a creative director, she has led teams in the development of media programs for both private and public organizations which include Universal Pictures, Sony Music/CBS Records, CBS Publications, and TDS Time Warner. Under the umbrella of CorporateIDeasWorldwide, and renayellemorris.com, Renay maintains a platform for visual communications and consultation for a global clientele.
As a journalist and member of the US and overseas press communities, Renay was the international news editor and feature writer for Picture magazine – a nominee for the coveted "Lucie" award, as well as a contributing writer on the arts for additional print and on-line publications. In addition, as of 2016, she is the editor – photographic & fine art development/content for arstler.com. Her career in this arena, has afforded her access to an outstanding list of celebrated creatives, including profiles of members of Magnum Photos, as well as leaders in the art publishing world, executives in the photographic studio industry, along with outstanding professors who champion students in photographic schools with innovative and rewarding agendas.
Currently, her primary direction is fine art photography presented in large-scale format. Renay participates in gallery exhibitions in the United States and abroad with representation and is a grant recipient of the Malta MDina Cathedral APS Contemporary Art Biennale – 2017 for her series – The Mediterranean: A Sea of Conflicting Spiritualties. Renay was an award-winning participant in the 1st International Contemporary Women's Art Biennale -2018 Kaunas, Lithuania for My Story. In September 2019 she returned to Kaunas for her solo exhibition entitled: renay elle morris, photographer – a life reimagined.
A series of images under the title Chasing Cultures was included in the 2nd International Contemporary Art Biennale 2020 – Kaunas, Lithuania. For the theme of the biennale, No standArt. The Nomads, Renay's presentation centered on her itinerant journeys explored through digital capture, which afforded her the opportunity to record moments in time within global communities, as well as share the stories they project and provoke. Renay describes it as "a statement about our human commonality as well as a presentation of substantive experiences of multicultural dialogues – even through a single image there is an opportunity to realize, question and engage in important conversations."
As of 2020 her current photographic studies include: Into the Archives of Egyptian Symbolism – a Representation for the Modern World, which details the art and architecture of ancient civilizations and offers an assemblance of fluid and current societal approaches. As a delegate to "Support the Cuban People"- a category allowed by the US Government, Renay initiated the series Soy Cuba as a result of her fascination of the island nation she claims is, "so misunderstood." With daily shoots in diverse locations, she also sought out a local, yet internationally recognized photographer for her story – "behind the lens / the alluring nature of photographer julio muñoz and his native cuba."
Renay is gratified to be associated with the International Association & Foundation ANIMA MUNDI and its affiliate organizations – working across borders, led by a team of professionals in various genres, including culture, arts, science, and education. This year (2021), the ANIMA MUNDI ACADEMIA's ART Gallery with a host of plans to organize exhibitions and events was created to promote extraordinary projects to a worldwide audience. And, just hot of the press – 04 September 2021, is the first issue of the ANIMA MUNDI ACADEMIA Art magazine. Renay is honored, as her photographic image – "Eye to eye / window to the soul," graces the cover.
The Language of Photography
"It's the image that dictates and guides the direction of my expressions. It tells me how it 'wants' to be seen_ cloaked in darkness or viewed with palate of subtle or dynamic values. Yet, I have the final say_ my signature varies, as do my feelings over time."
Renay is available for seminars on the consideration of aesthetics in photography, portfolio reviews, lecture programs, photography workshops and other photography–related projects through her website's International Assignment Desk.
rem@renayellemorris.com / renayelle@gmail.com / renayellemorris.com / arstler.com / Instagram