Zita Vilutyte
(Lithuania)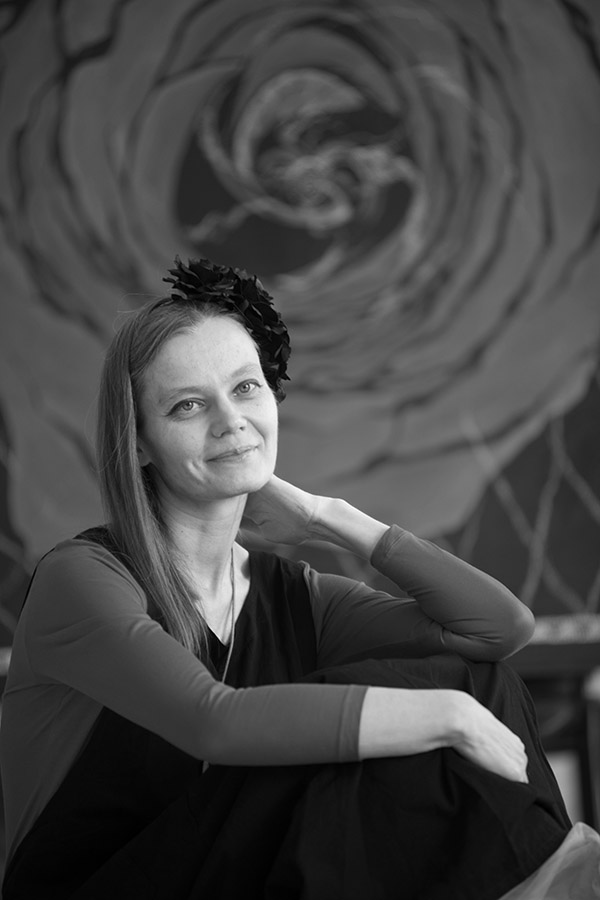 An award-winning multidisciplinary artist based in Lithuania whose projects and works have been featured in solo exhibitions nationally, as well as in the Netherlands, Italy, Denmark, North Macedonia, Georgia, Malta, Serbia, Hungary, the United States, etc. Through her art, she explores the relationship between "the sign", its properties, and narratives, allowing viewers to create or reshape their own concepts of truth while remaining in the flow.
We live in a very exciting time of extensive and fundamental transformation, when everything changes, from lifestyle to technology. Now is the moment when we need to become responsible for our own lives, and not only for our own lives, but also for our lives in general. For thoughts, words, every action and everything we do.
To think that changes in the consciousness of all mankind will be easy and fast is a utopia. But those who realize it must act. This new period offers great opportunities. Everything is changing, today is becoming history tomorrow, and our time is now.
Studies
1986-1990 Siauliai Conservatory, choir conducting faculty,
1990-1993 Kaunas University of Technology, Faculty of Business Administration,
1993-1996 Siauliai University, Faculty of Arts,
2012-2014 Neuroscience studies at the Edducar Association (Argentina),
2017-2019 Siauliai University, Faculty of Social Sciences MA (Art of Social Practice).
Creative and organizational activities
2004 I founded the Holistic Movement Theater "S".
Since 2006. I am a member of the Ambient music garden association (Great Britain).
I write essays for artists' catalog pages and prepare interviews with various artists at different portals, now I write for ANIMA MUNDI ACADEMIA Art Magazine.
I curate international exhibitions of artists in Lithuania and abroad.
On September 9, 2016, the Association IAF ANIMA MUNDI was registered, uniting cultural, artistic, scientific and educational professionals from all over the world. I am the president of this association.
The art project ANIMA MUNDI is aimed at artists, creators, innovators, educators and researchers from all over the world.
Since 2018 the association organizes the International Social Practice Art Project and the International Biennial "NO standART".
ANIMA MUNDI ACADEMIA was founded in 2021.
Launch of ANIMA MUNDI ACADEMIA Art Magazine.
Exhibitions of paintings and graphics in recent years in Lithuania and abroad:
I have organized over 40 personal exhibitions in Lithuania and abroad (Latvia, Estonia, Denmark, Italy, India, the Netherlands, Georgia, Macedonia, Serbia, Montenegro, Hungary, Portugal, Malta, etc.).
Painting and graphic works are in the World Museum of Drawings in Macedonia, the Mark K. Gregorovich Memorial Museum in Brudwe, Montenegro, and the D. Kipiani Memorial Museum in Georgia. Most of them went to private collections – in Portugal, Malta, India, UK, Sweden, Russia, Latvia, USA and others.
Phone + 370 616 98307
svajokz@gmail.com